UtilitySMART
Energy management at your fingertips
Energy Mangement Dashboard
UtilitySMART, our innovative cloud-based energy management dashboard lets you manage, monitor, and analyze energy use from many systems, loads and locations online, in one place. For energy professionals, consultants, facility managers …. everyone.
Uses HH, NHH Electricity, Gas & Water meter data. No hardware required.

Energy monitoring upto 6 phases, inc cost, consumption, demand & emissions.

Monitors & displays many meters, sub-metered locations & loads. Displays same metrics as Premium.

Discover the user friendly & intuitive features of our energy dashboard:
Monitoring & Verification
The EU & UN recommends that energy retrofit & performance-based projects are subject to M&V procedures, and in particular IPMVP would be a good first step and instrument to be used.
The Envisij M&V tool powered by our UtilitySMART analytics is designed for energy professionals in planning, implementing and validating savings and energy/carbon credits using IPMVP, or our Verify software.
Our cloud-based M&V tool streamlines project management and offers an advanced, simple to use and effective alternative to conventional solutions based on spreadsheets.
UtilitySMART acquires energy data from off-the-shelf metering hardware, installed MPAN meters, data loggers, Excel/CSV files and databases, allowing you to easily set baseline/reporting periods and routine/non-routine adjustments.
UtilitySMART uses a simple to verify 4-step process to show, report and compare savings vs. expected ROI.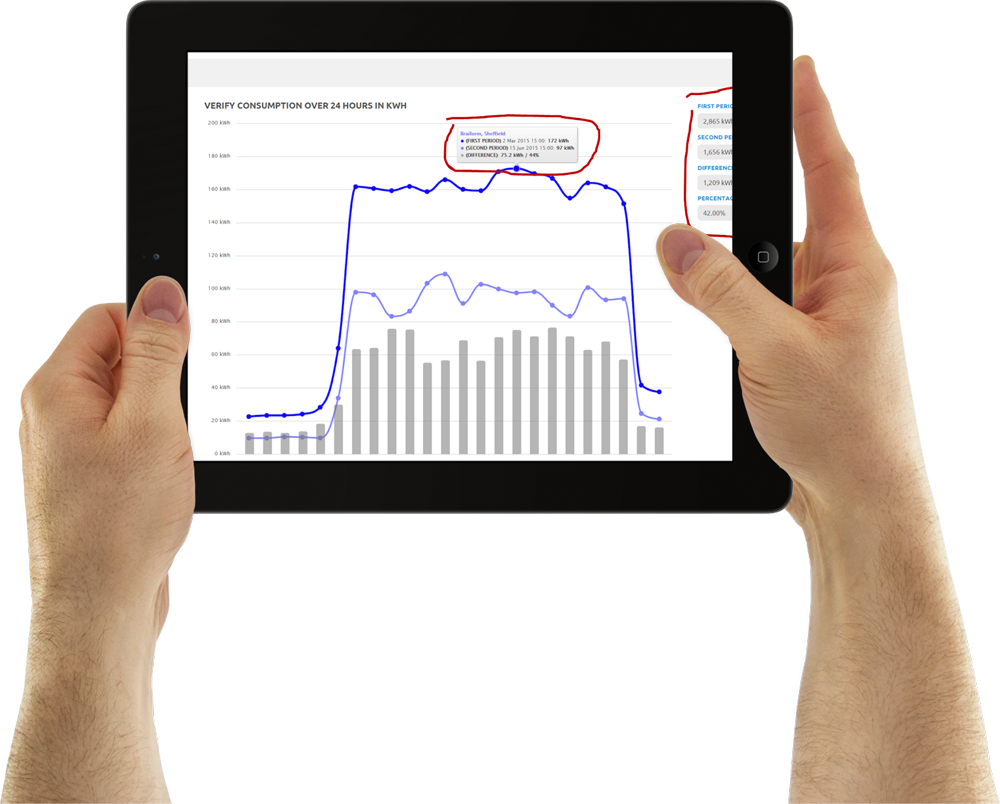 Real time & Historic analysis
Analyse and compare your consumption, associated costs and emissions to identify where your money is spent within your organisation and where energy saving efforts must focus on. You can discover increasing/decreasing trends over periods and calculate your savings.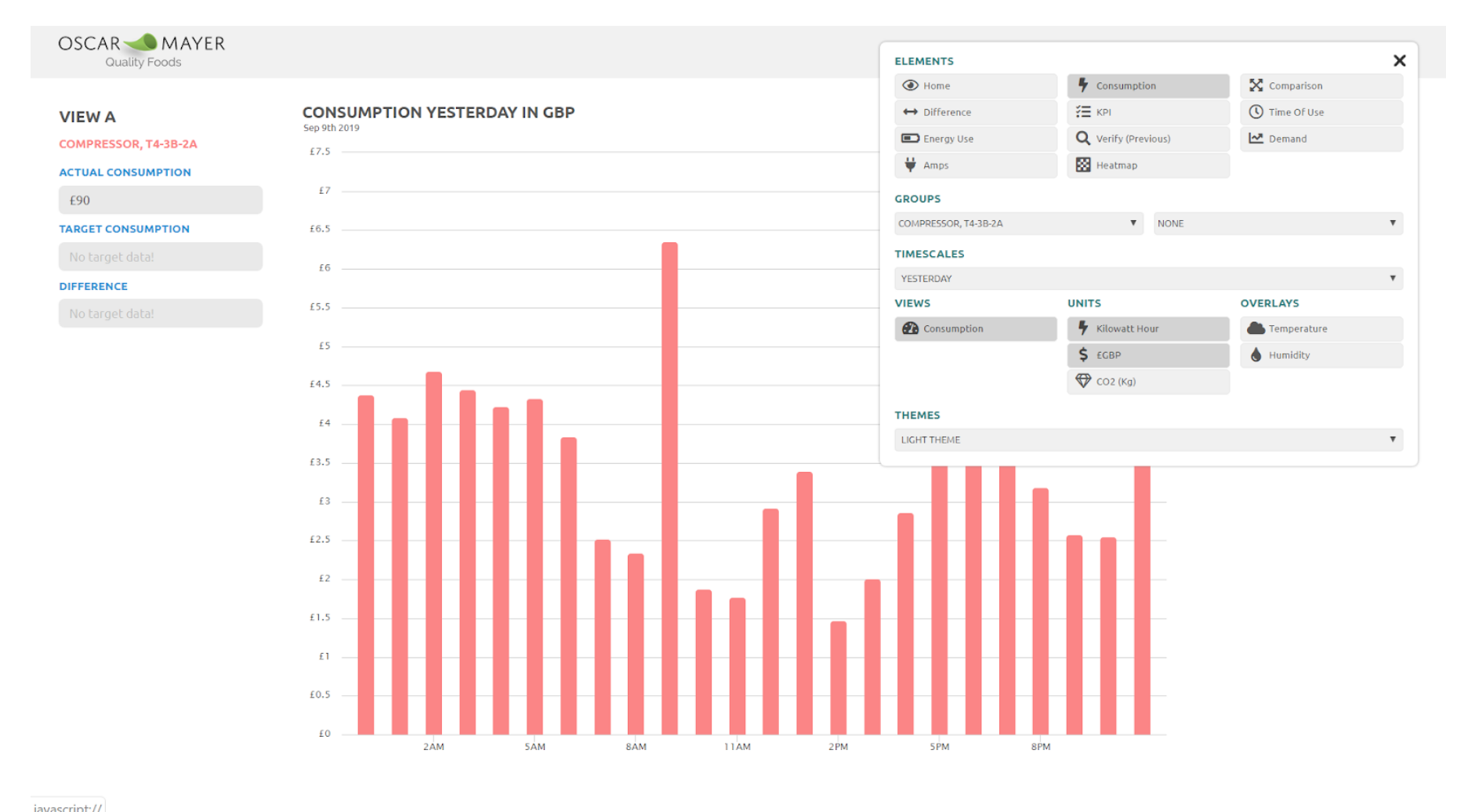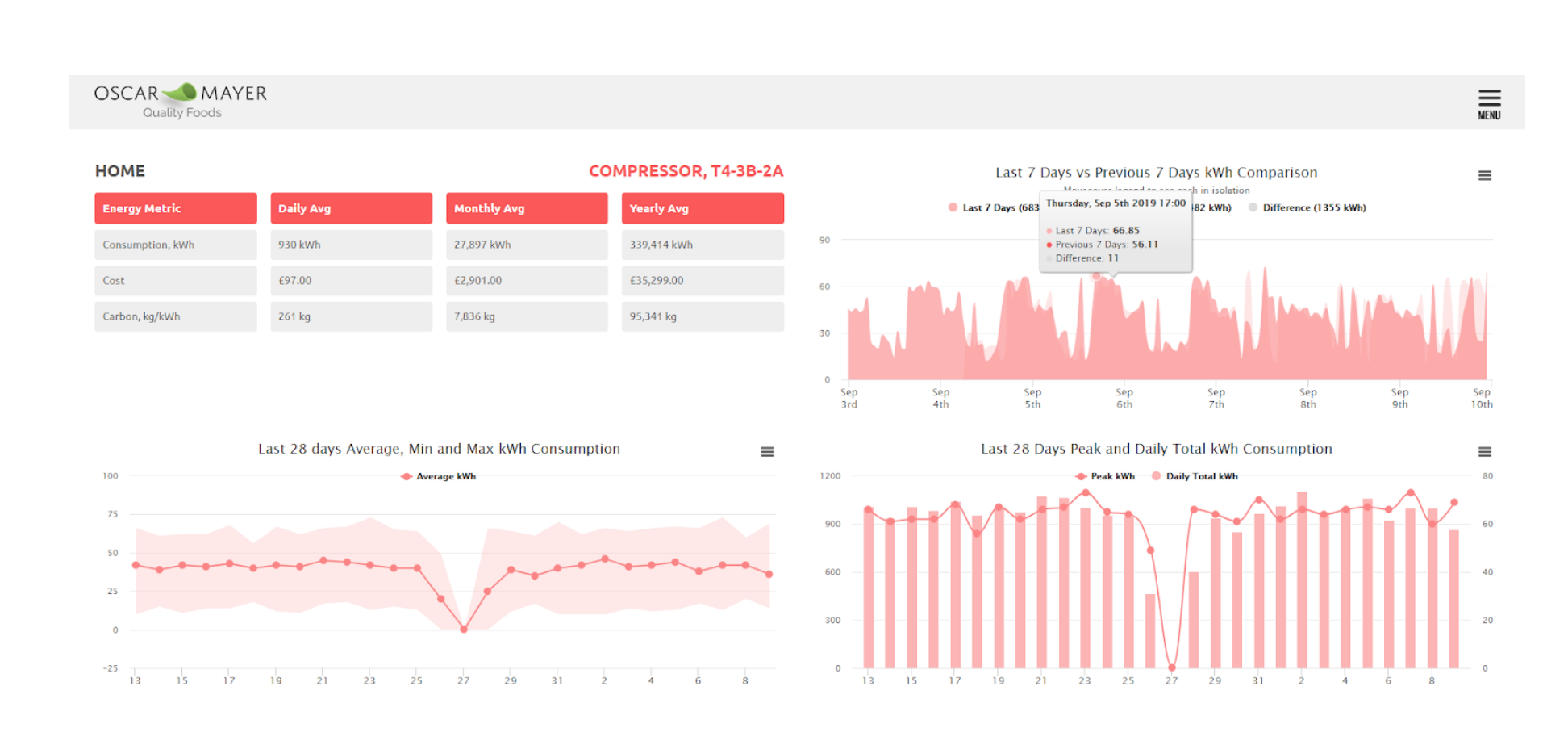 At-A-Glance
The "home page" of UtilitySMART provides a snapshot of the most useful and recent energy metrics for all your monitored loads. The Home page reports on expected annual consumption, cost and emissions of your selected systems. If you want to quickly snapshot the last 28 days of Peak consumption for unexpected changes, you have it.
Power Quality monitoring
Understand if voltage is too high, if power factor is too low, if demand is just right! The key electrical characteristics are monitored at site, building or equipment level. Amps, Volts, Power Factor and Kw are all graphically visualised on 1 easy to understand page. The views are either in a rolling 24-hour view, or day/date selectable. To help you really understand what's going on the graphs are updated in near real-time, every 5 minutes.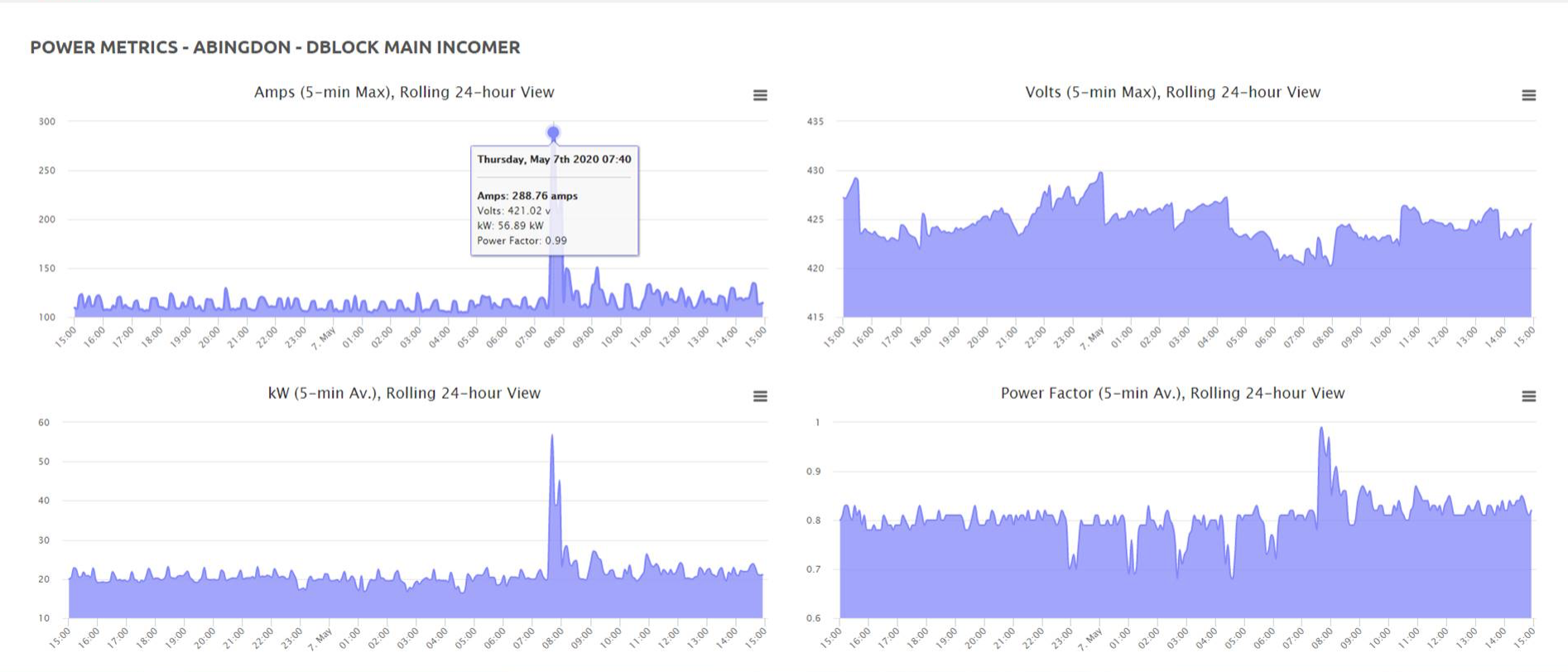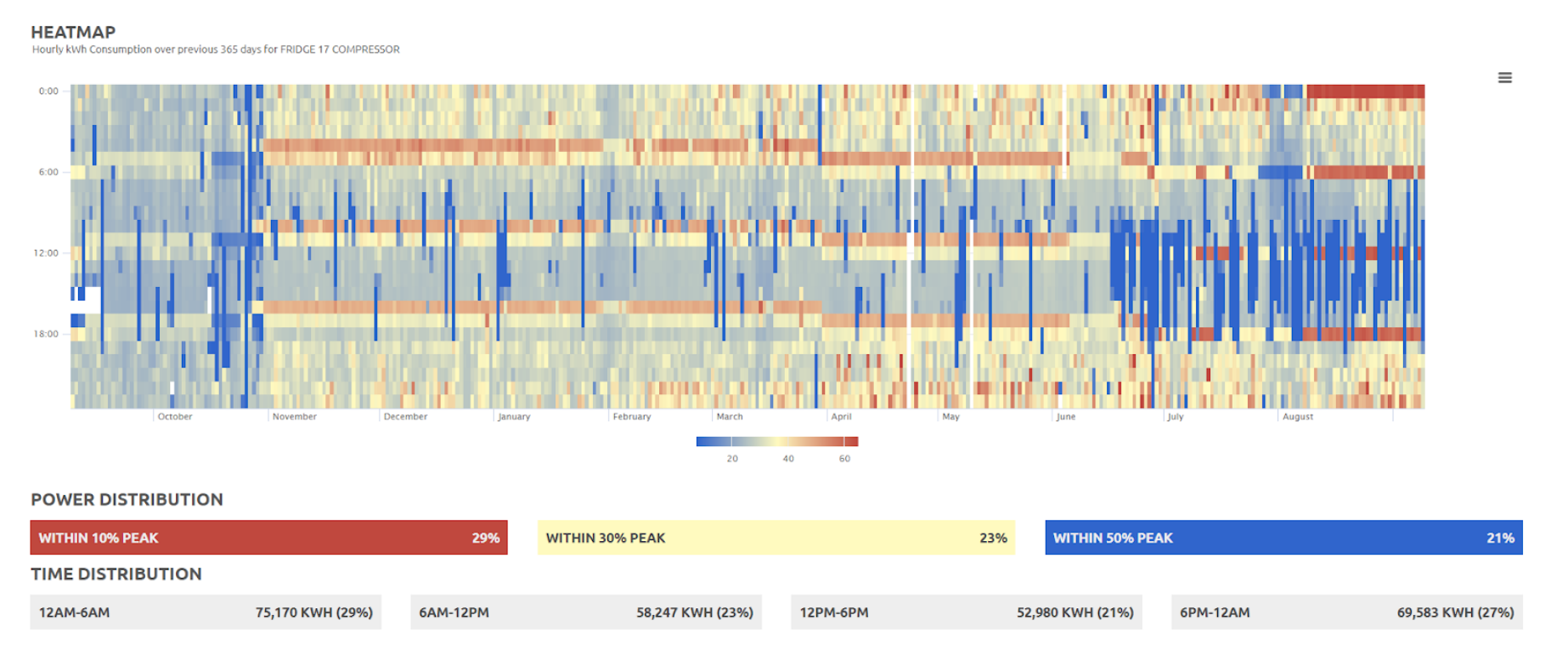 Operational Waste analysis
HeatMap quickly evaluates upto the last 12-months patterns of power consumption and when peak load demand happens. Overnight activity and periods of high-power activity will guide you to sources of operational wastage and help outline ways to shrink the waste, costs & emissions, all on one easy to view page.
Peak Demand & Capacity Management
Identify peak demand (kVA) and consumption (kWh) of individual loads, systems or appliances, of a particular organisation and/or site. Examine peak demand profiles and penalty charges in utility energy bills to understand which equipment or areas of your business are costing you the most and where discrepancies exist between kW/kVA and its associated costs.
Set your contracted capacity limit and see how your site or loads perform against the limit. This function allows you to optimise site contracted capacity and cost. Using UtilitySWITCH to turn-off loads at Peak Demand times will save on Capacity & Penalty Charges.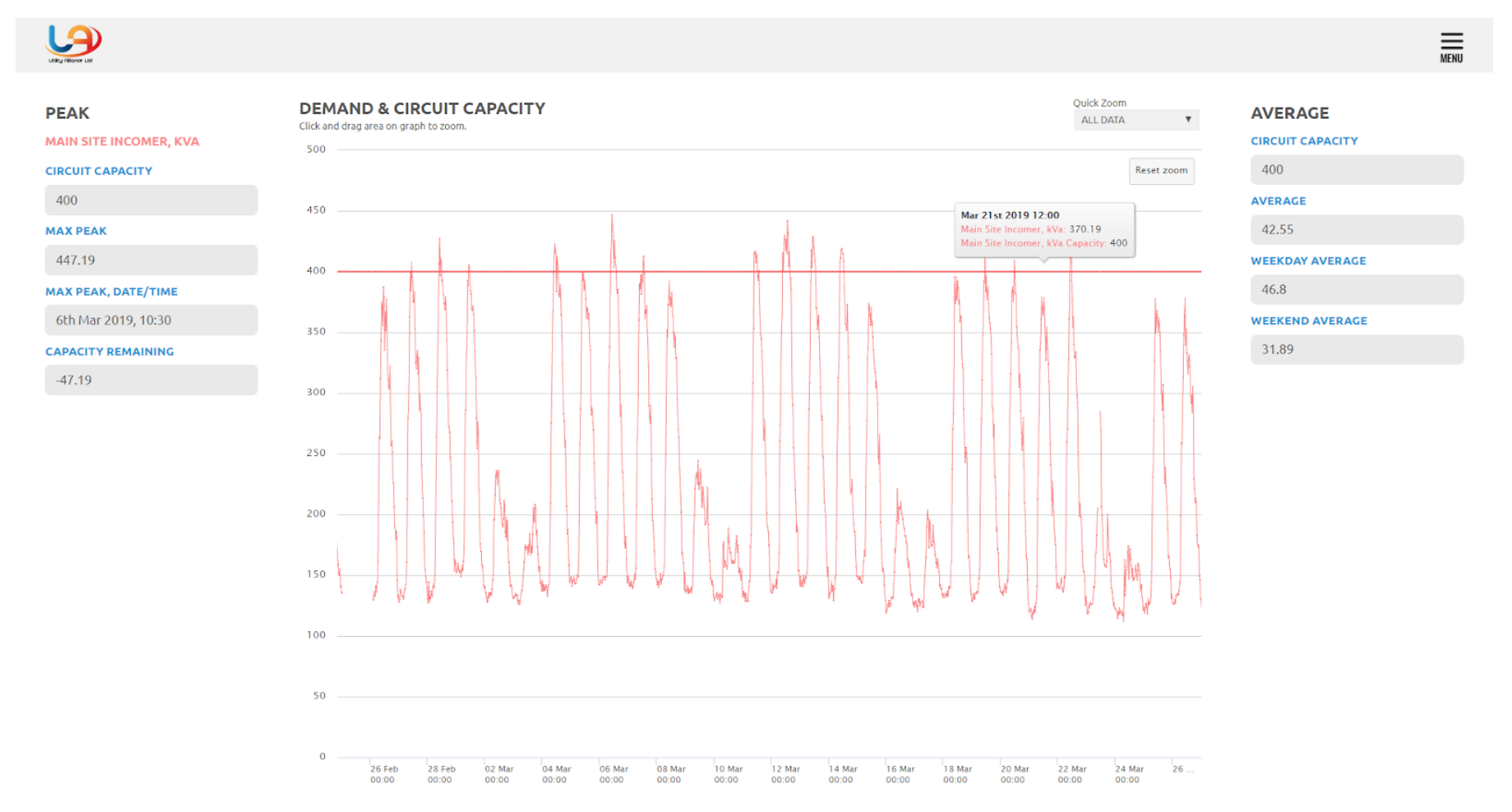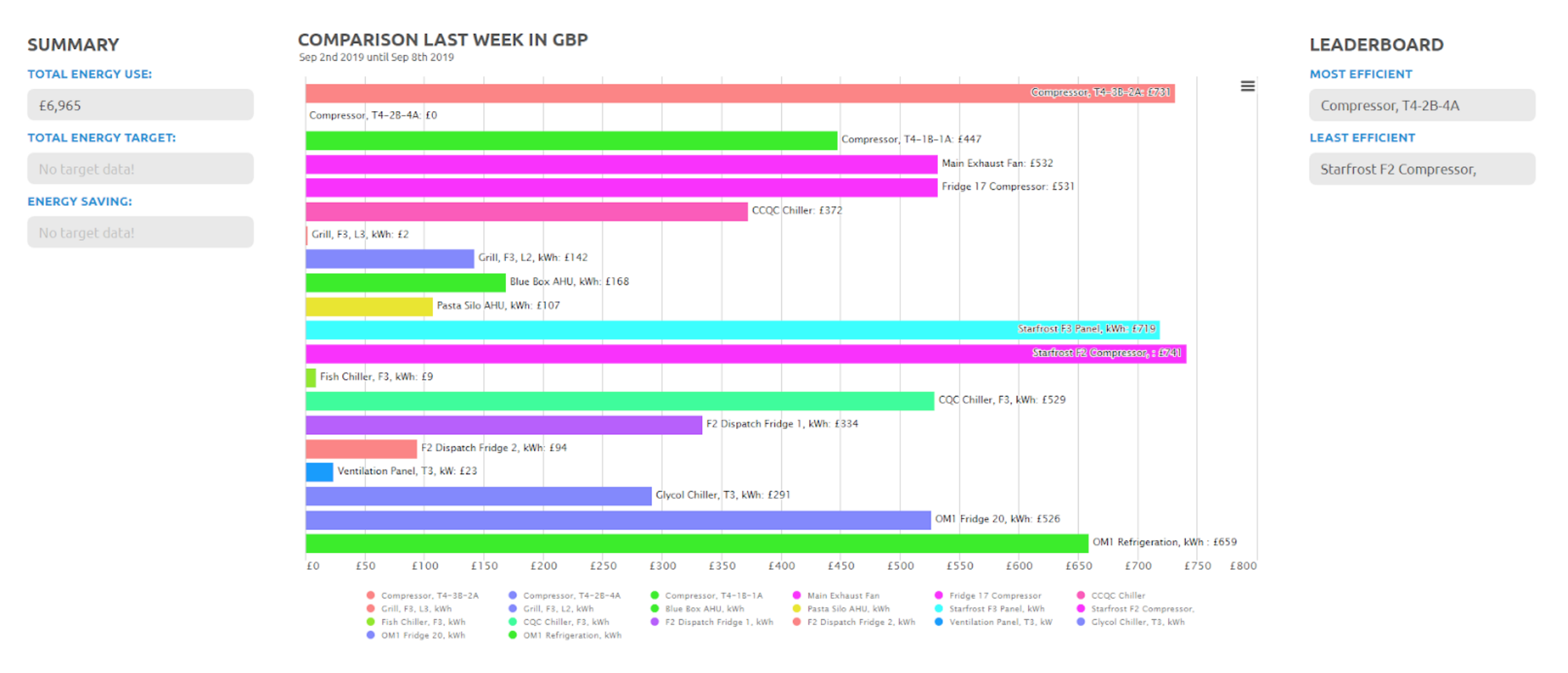 Analyse & Compare consumption trends
Analyse and compare your locations, systems consumption and associated costs & emissions to identify where your money is spent within your organisation and where energy saving efforts must focus on. You can use consumption or normalised metrics such as consumption per sq/m or occupants over user-set timeframes.
Data Integration
Envisij collects real time energy data (gas, water, electricity and renewables) from a variety of sources and a variety of methods. Our hardware partners range from meter vendors who send us data via TCP-IP, FTP, API data collection (database to database) and Modbus/IP.
What this ability brings to you is an overall lower cost of data acquisition and "sweating" the on-site assets you already have in place. If you don't have any on-site monitoring hardware we're geared up to help with our own.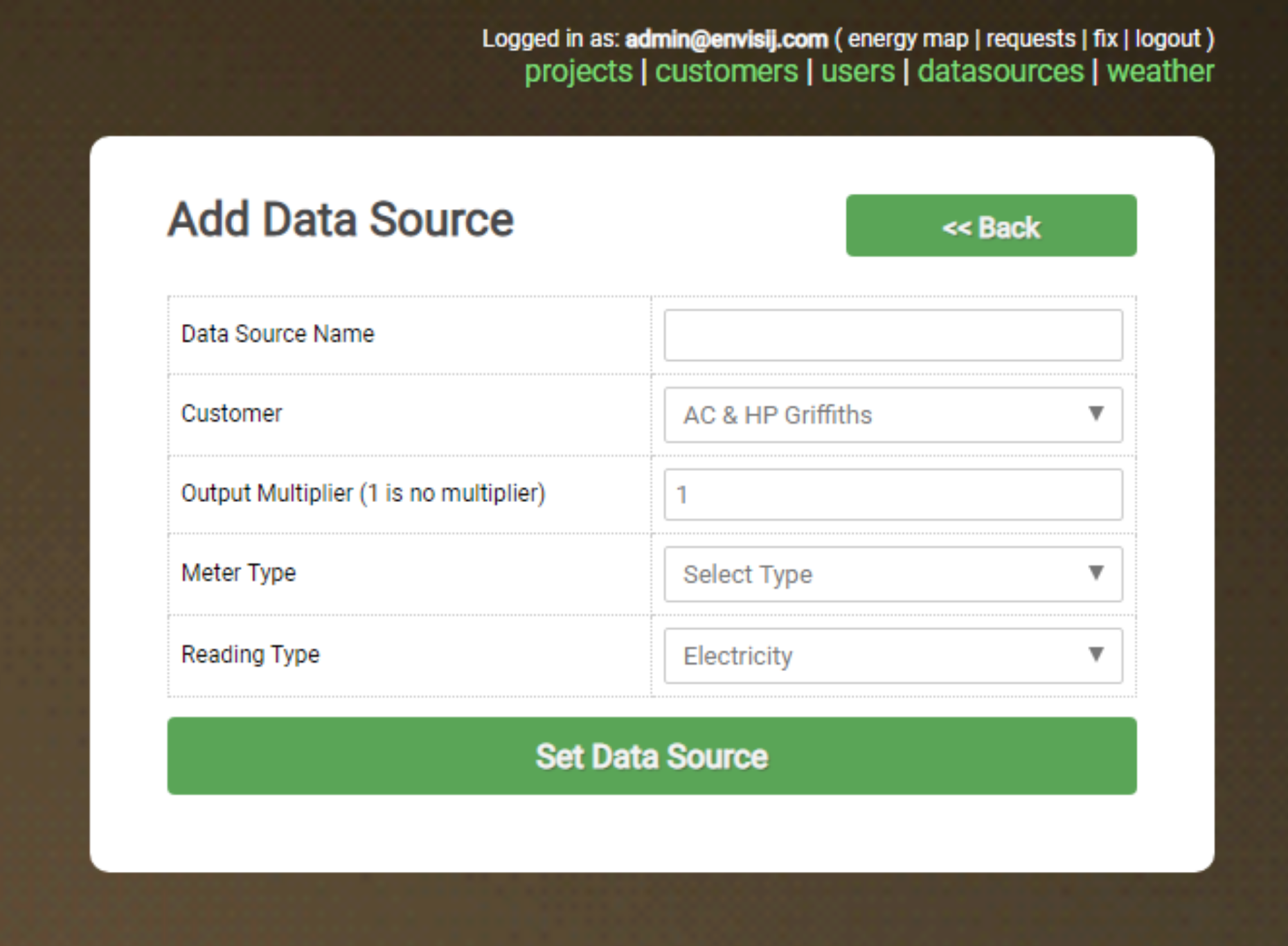 Tariff Analytics
Assess the expected savings when negotiating new energy contracts with Utilities, visualise the kWh's used during non-working hours and at Peak Cost time. UtilitySMART provides views such as Time of Use (TOU), Working/Non-Working and Day/Night that help you plan improvements to the way you your energy and when you use it. 
TOU is a way in which utility providers attempt to alleviate demand during peak periods by enforcing a tariff structure that charges an increased rate within the typical peak consumption time periods. UtilitySMART helps you plan to reduce these Peak Demand costs. 
Alarms & Events
Create alerts and be notified as soon as cost, emissions or consumption deviates from the expected or preset pattern. You can choose between alerts based on percentage increases/decreases, alerts based on thresholds comparison, and alerts based on power activity between time windows and data outages. Receive alerts on your dashboard or email and to the people who need them.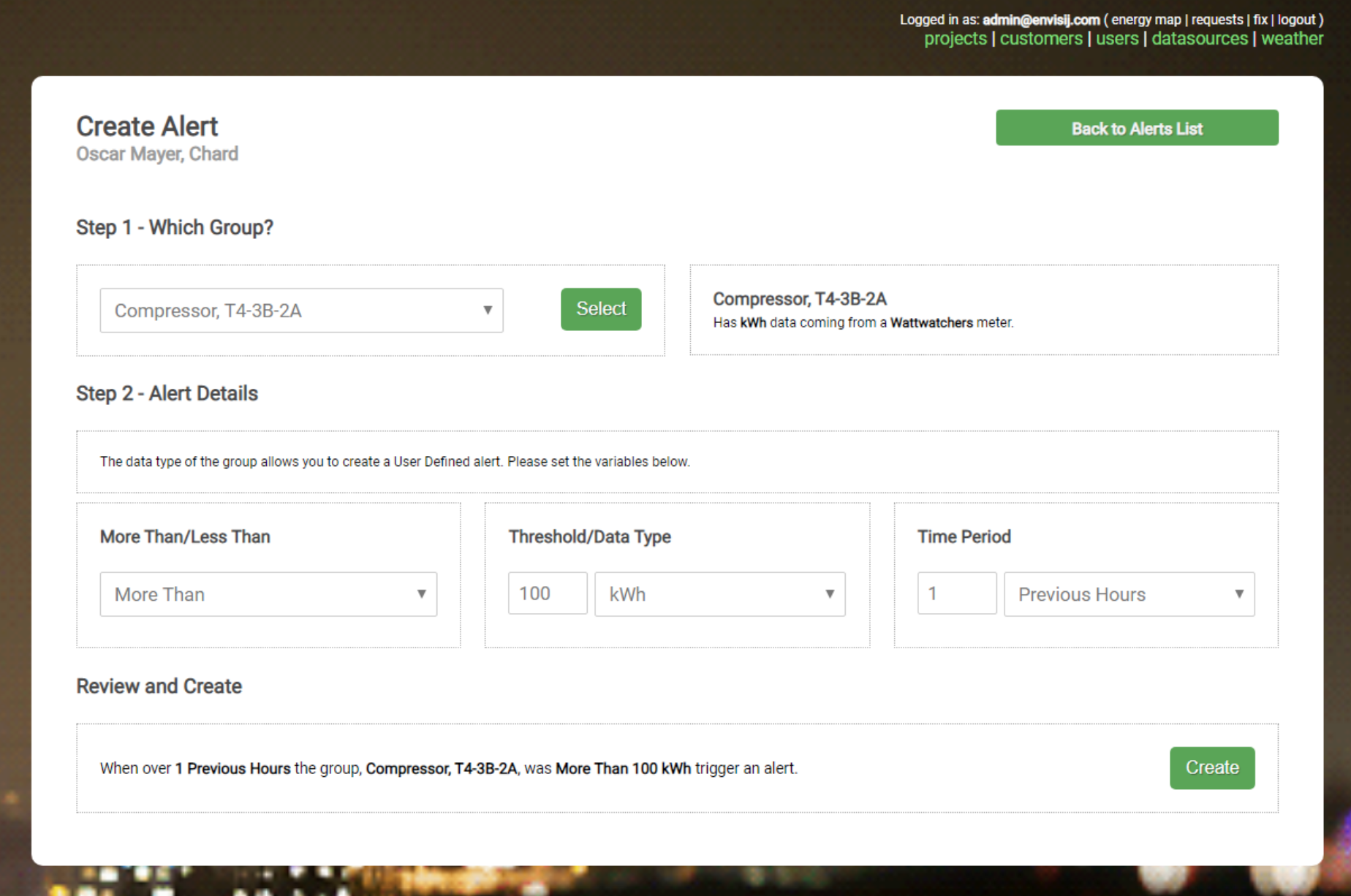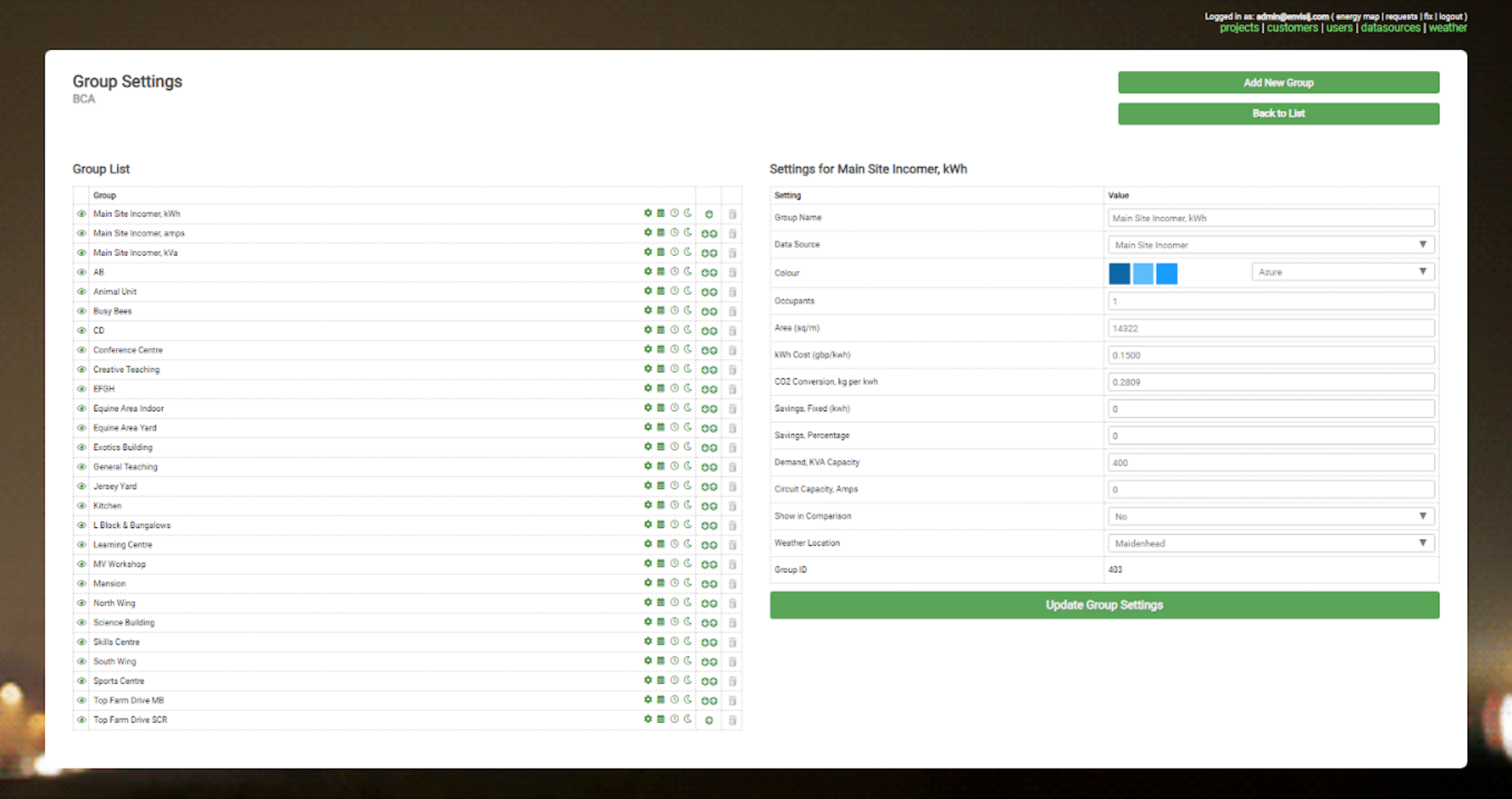 Managing your Dashboard and Users
Manage your organizations, sites, meters, and users and control certain functionalities and views available to them. Create automated monthly reports for your stakeholders. You can also view your energy data in the in our Fleet Management Dashboard to troubleshoot hardware problems. 
UtilitySMART is a globally ready Energy Management Dashboard providing multi-currency, imperial/metric, local weather measures, any time zone views.
Performance (KPI) Metrics
Set-up your own metrics, e.g energy cost per widget produced. For example Power usage effectiveness (PUE) is a measure of how efficiently a data center uses energy. UtilitySMART provides you the tools to monitor in real-time your data centre PUE and be alerted whenever inefficiency is detected.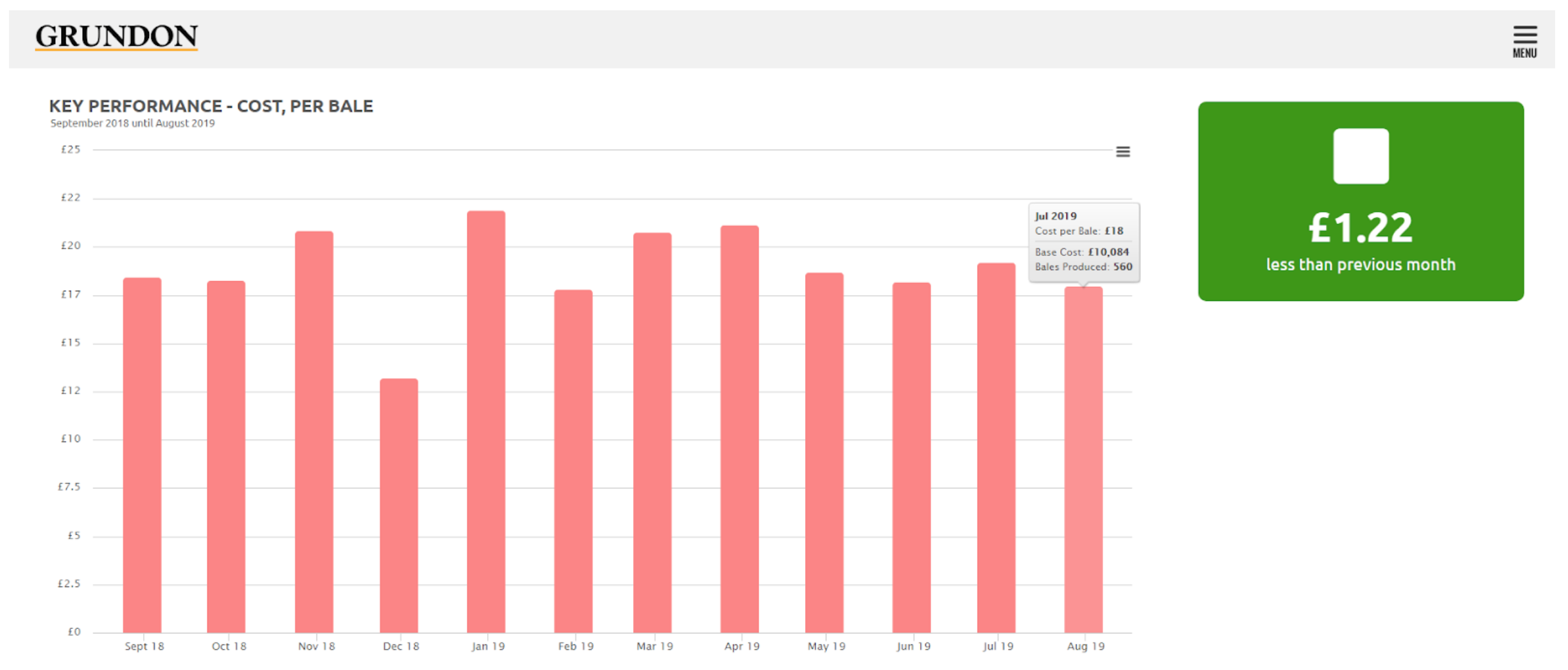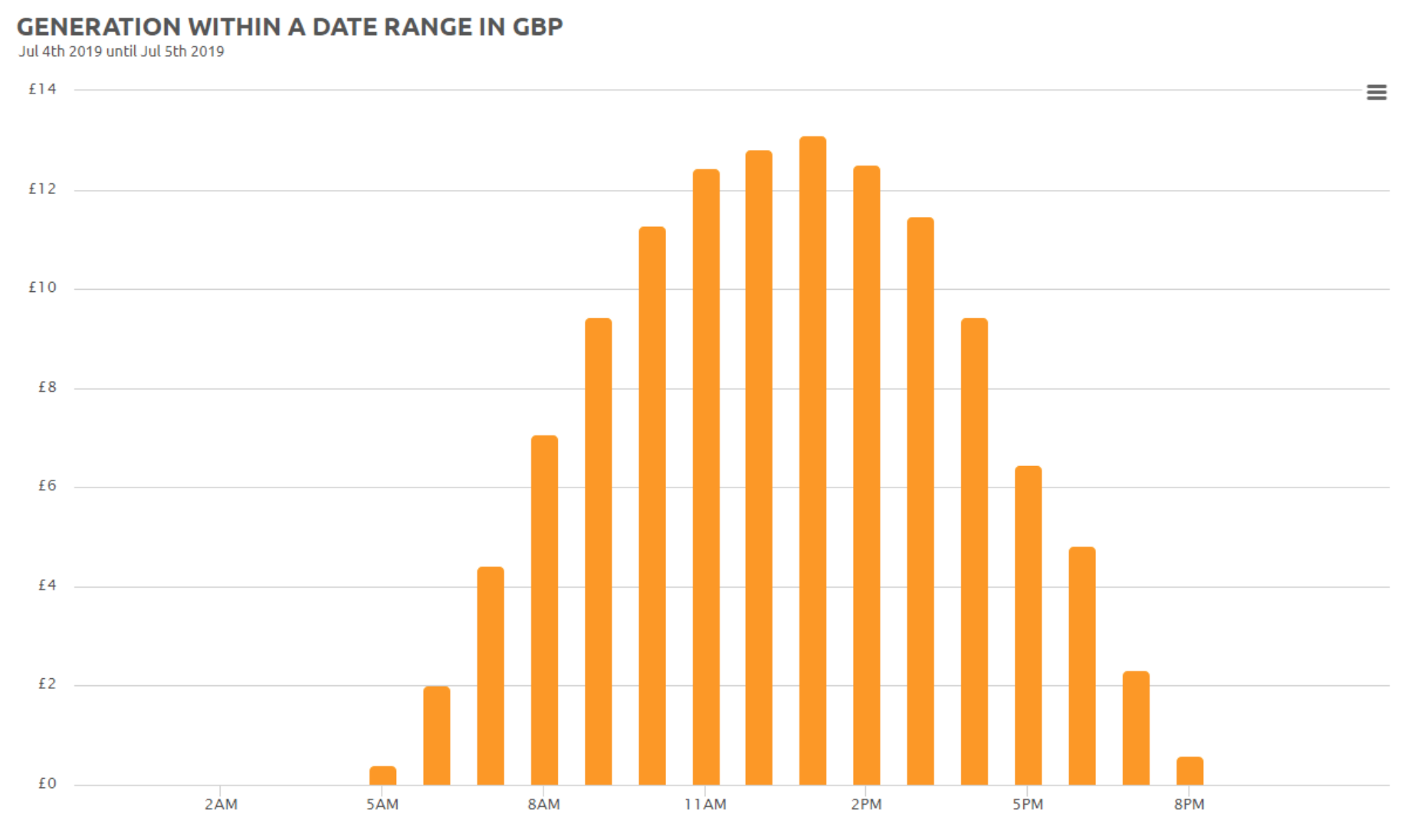 Connect your solar data to UtilitySMART
UtilitySMART integrates with Inverters and battery storage via on-site Modbus or API to assist users of solar PV systems to improve visibility into and better manage solar power generation, and then combine it to reduce overall site energy use. 
Renewable energy suppliers, as well as commercial and industrial companies who own solar systems are able to tap into a new dimension in solar energy management and performance through machine-learning and analytics to determine a range of increased control and decreased grid consumption.
Impressive isn't it? Get in touch with Envisij today:

Envisij is a trading name of Fuuse Limited, a company registered in England & Wales with company number 10189845.
Registered office:
White Cross Business Park, South Road,
Lancaster, LA1 4XQ
Call: +44 (0) 1524 68818